Changchun New District: Helping "Made in China 2025" to move towards the middle and high end of the industry
Changchun New District: Helping "Made in China 2025" to move towards the middle and high end of the industry
Guangzhiyuan is a cluster of precision instruments and intelligent equipment manufacturing jointly established by Changchun New District and Changchun City Bureau of Industry and Information Technology and Changguang. It is supported by advanced manufacturing industry and guided by strategic emerging industries, and will eventually become the high-end of Northeast Asia. Smart industry belt. It is estimated that by 2020, the industrial scale of the park will exceed 20 billion yuan, and the industrial added value will be 8 billion yuan, with an average annual growth rate of 20%.

Changchun Rongde Optical Co., Ltd. is a national high-tech enterprise, the only encoder of the national "Jilin Province Photonics Industry Incubator", and its products are exported to more than 50 countries and regions in the world. In May 2014, we established an independent business platform and R&D center in Hamburg, Germany, and strived to achieve rapid branding and internationalization by learning advanced German technology. With more than 30 national patents, the company is the largest manufacturer of encoders and couplings with the largest technology, the most complete varieties and the most cost-effective in China. General Manager Ni Guodong thanked Changchun New District from the bottom of his heart. In the past two years, enterprises have to develop their own land, build their own factories and expand production, but the funds are limited and the procedures are cumbersome. At the most difficult time, Changchun New District The emergence of Guangzhiyuan, Rongde Company finally has its own home. "With the goal of making 2025 in China, my company and I have to dig deep in the field of automation."
Guangzhiyuan is a huge boat carrying enterprises to fight the sea. Many enterprises that have settled here rely on products to become the "leading geese" in the industry. After the industrial gathering and the development of the group, it will form a huge "wild geese" and help Guangzhiyuan has become the engine of regional economic development in Northeast Asia.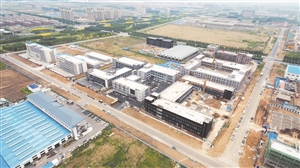 The "Made in China 2025" pilot demonstration city... bathed in the east wind of these national strategies, and now the Changchun New District has become a gathering place for advanced equipment manufacturing industry. Many domestic high-quality and efficient intelligent equipment industry projects are rushing in and out. "To revitalize the real economy, we must make the manufacturing industry bigger and stronger." Under the guidance of this national thinking, Changchun New District is complying with the transformation and upgrading requirements of the national manufacturing industry, closely linking key components, intelligent control systems, and CNC machine tools and basic manufacturing. Equipped with three key areas of intelligence to build China's intelligent equipment manufacturing center, and constantly lead Changchun, an advanced industrial city, to enter a new spring.
Please feel free to give your inquiry in the form below.
We will reply you in 24 hours.