Handheld Encoder for CNC Machine Tool Jog Handwheel
Handheld Encoder for CNC Machine Tool Jog Handwheel
Brand :ROUNDSS
Product origin :Jilin, China
Delivery time :5 working days
Supply capacity :3000 pcs per week
Jog handwheel is used when the tool of CNC machine needs accurate location. It is hard to make a precise location by machine control. At this time, handheld encoder will be operated by hand to control tools' moving path.
The handheld encoder is an important part for CNC machine tool. The macro movement is necessary for processing precise piece.
Roundss provides 3 types of 80mm jog handwheels. The mounting dimensions are the same. Sliver metal housing, black metal housing and plastic housing are optional for the handheld encoder.
Model: RHC80.1 Handheld Encoder for CNC Machine Tool Jog Handwheel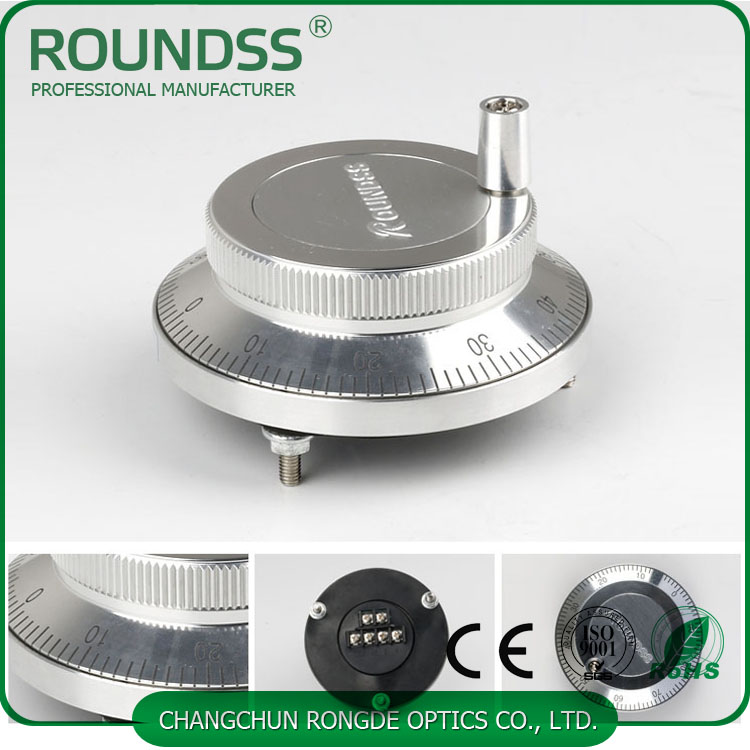 Featrues:
1. OD 80mm handheld encoder for CNC machine tool
2. 25ppr and 100ppr resolution optional
3. Square wave output jog handwheel
4. Free handfeeling
5. Silver metal housing
Basic Specifications:
Electrical Specifications
Mechanical Specifications
Supply Voltage DC(V)
5-15V/10-30V
5 ±0.5
Slew Speed
600r/min
Output Model
Voltage
Line Driver
Normal Rotational Speed
≤200r/min
Current Consumption(mA)
≤60
≤120
Dial Life
3×105 turns(≤200r/min)
Output Voltage(V)
VH
≥Vcc-1
≥2.5
Environmental Specifications
VL
≤0.5
≤0.5
Operating Temperature
0-+60°C
Rise/Fall time(ns)
≤1
≤1
Weight
Appr. 130g
Frequency Response(kHz)
≤50
≤50
Protection Class
IP 50
Mechanical Drawing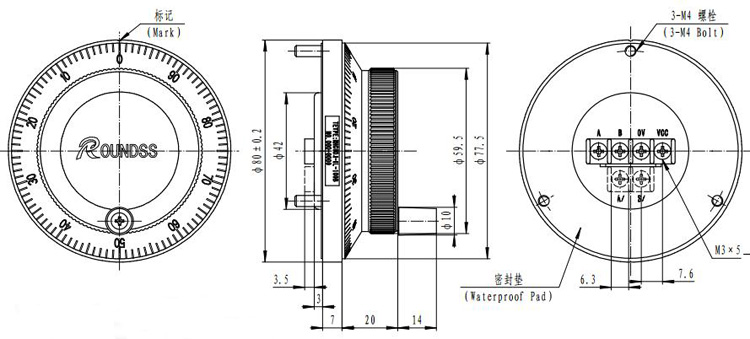 Product Testing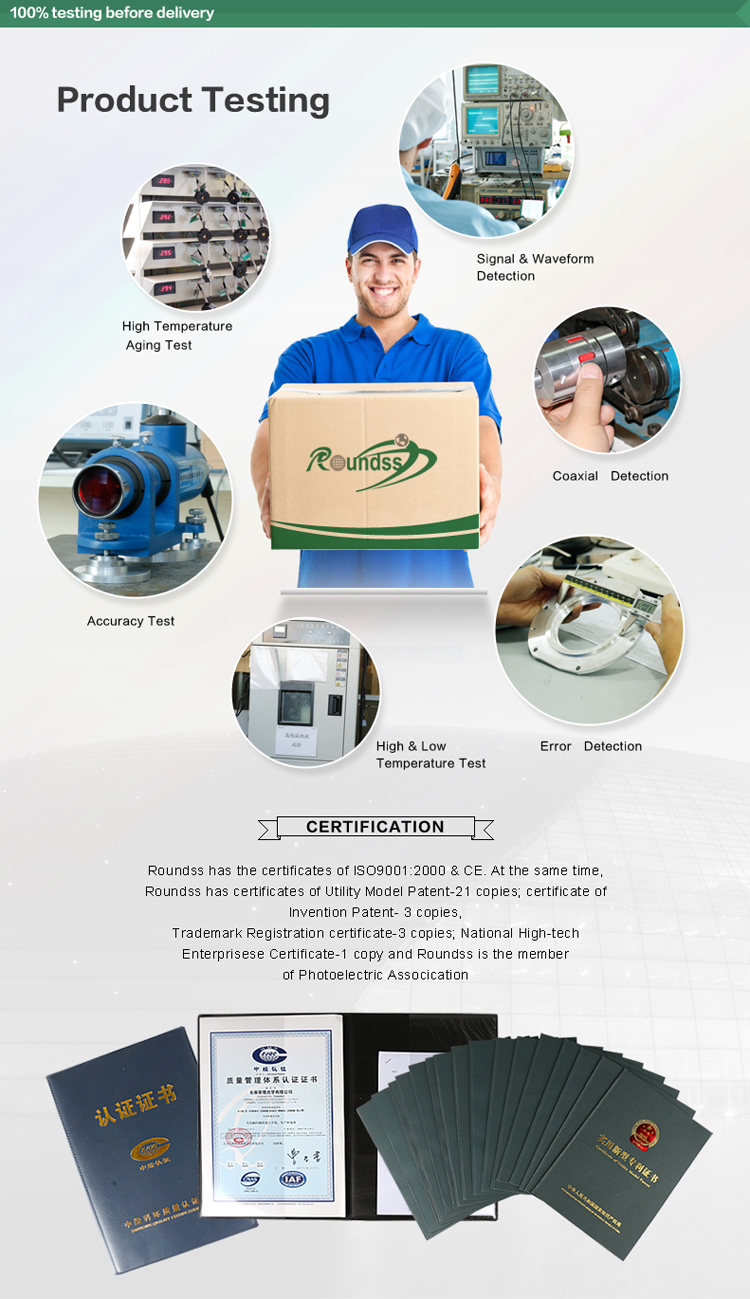 Package and shipping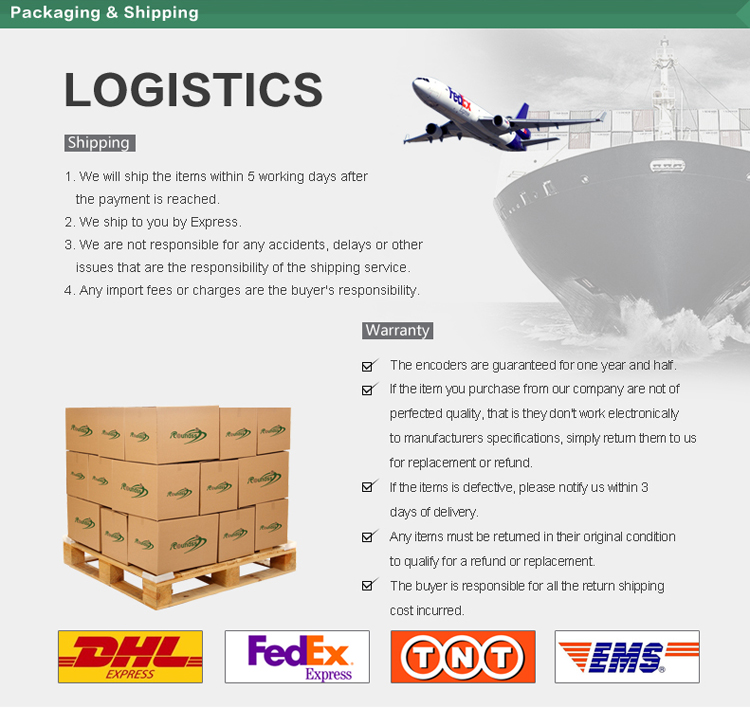 Please feel free to give your inquiry in the form below. We will reply you in 24 hours.